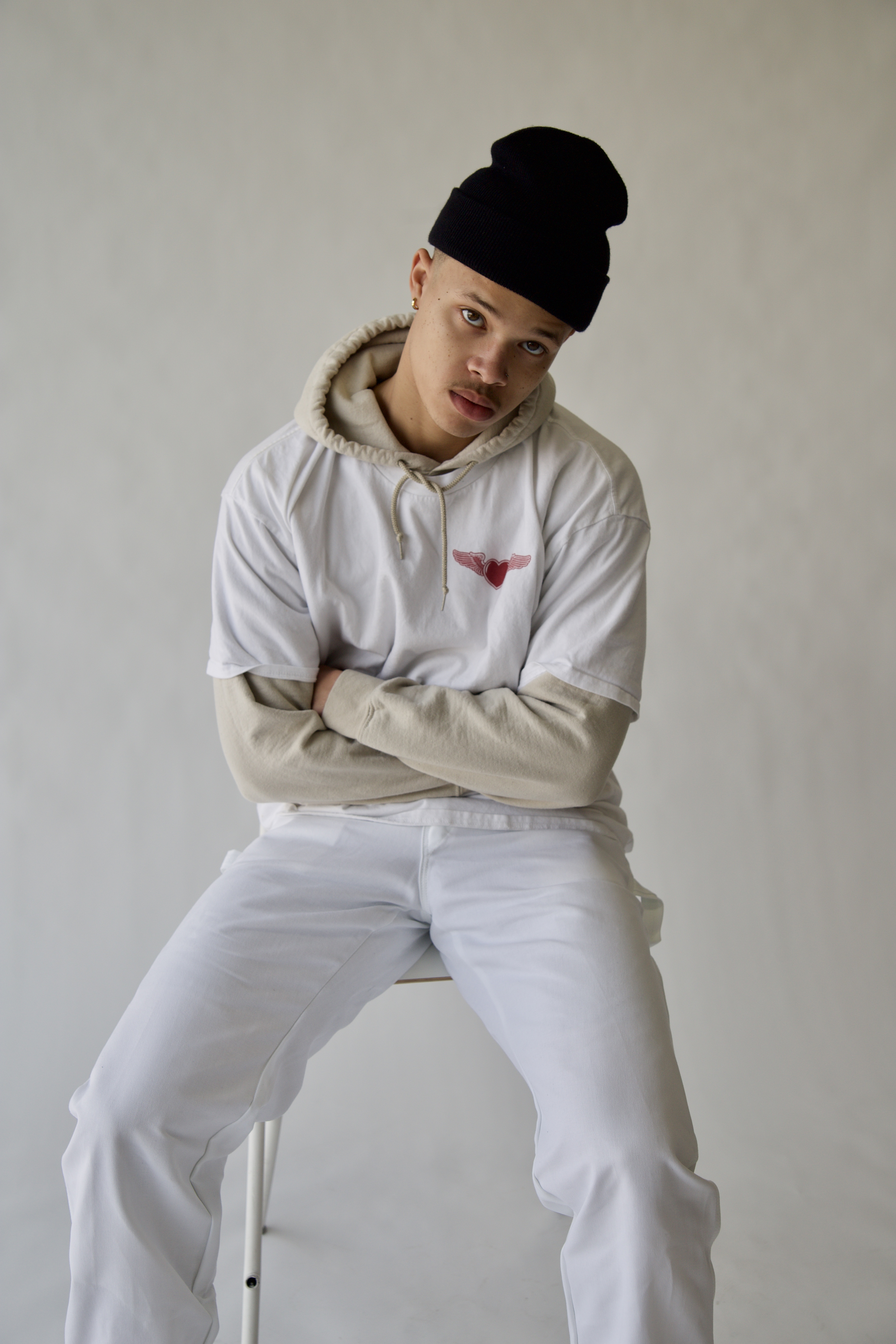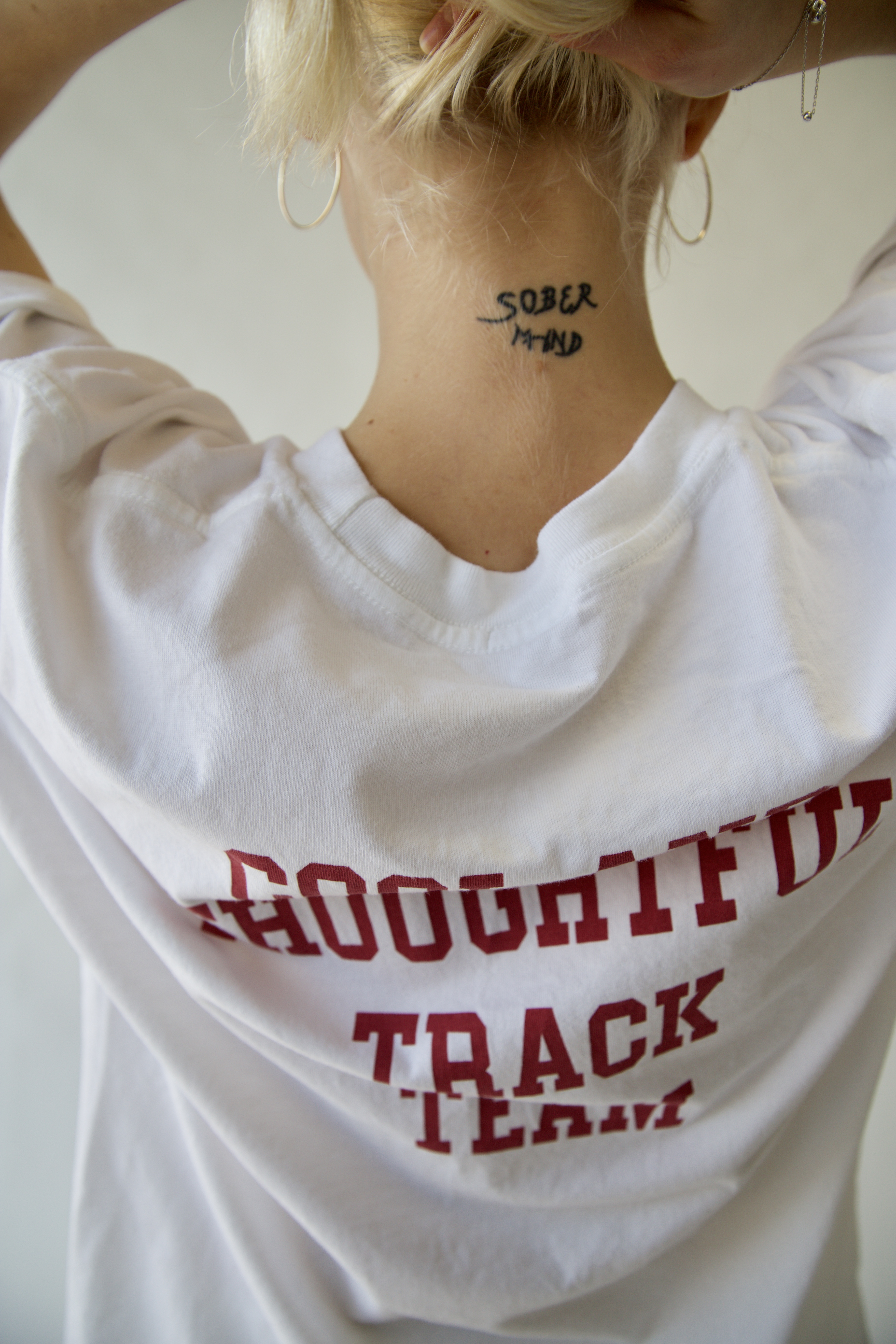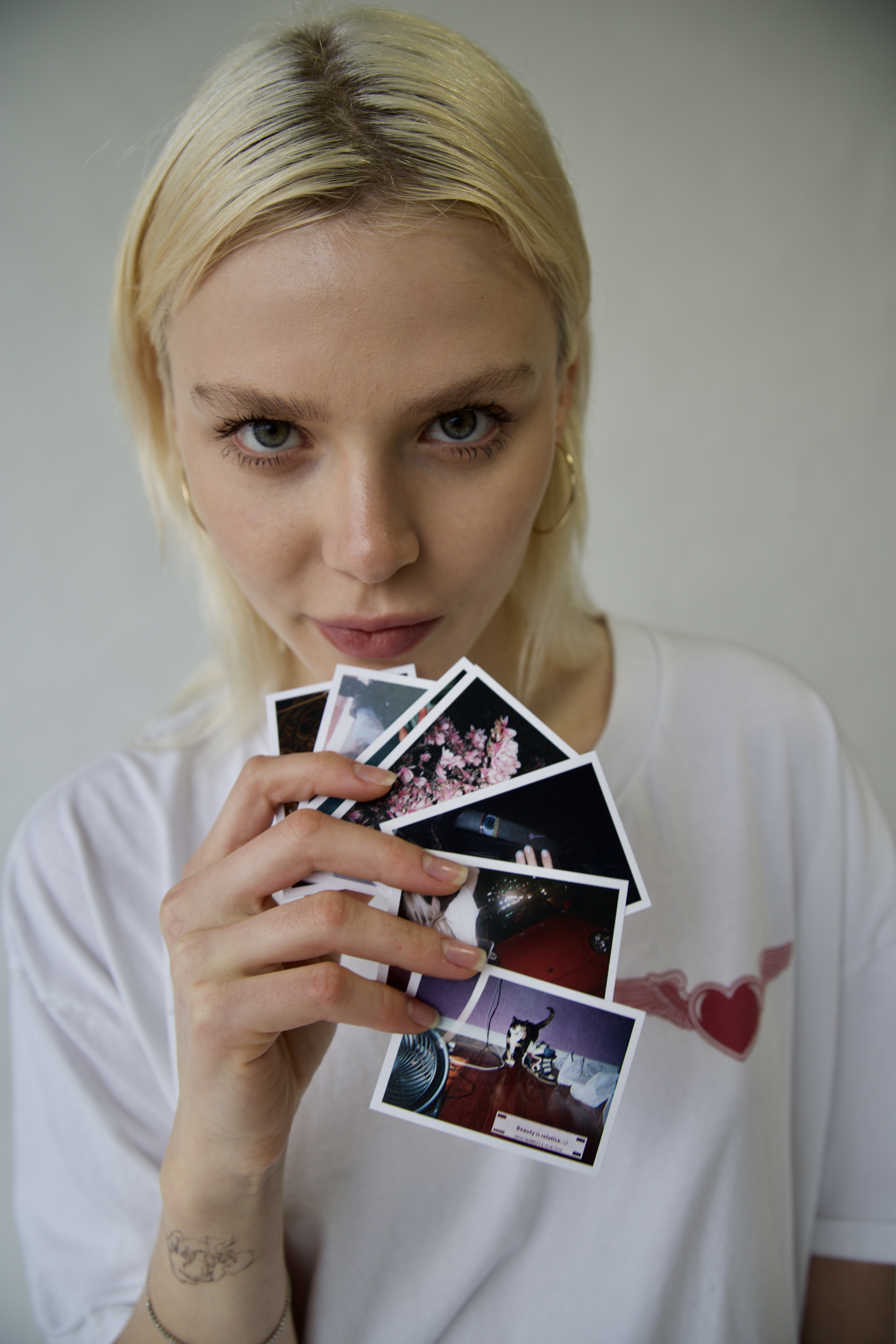 The Track Team Tee

The Cool And Thoughtful Track Team Tee is your passport to being Cool And Thoughtful as each tee comes with an embossed envelope of seven "playing cards" that provide actionable tips for being Cool And Thoughtful in your daily life. The cards enable you to act on your good intentions of treating others with kindness and acting empathetically as you move through your life.

The tee itself feels like your favorite vintage white tee but exponentially more magical: when you put it on, whether that's with a pair of Jordans or leather leggings, you will feel like the coolest and most thoughtful version of yourself - the Cool And Thoughtful version of yourself.

Wear the tee with everything and for every occasion. Put your stories into it. Practice the things that the cards suggest. And see what happens. If you love this shirt and follow the essence of the cards, you will become more self-aware, have authentically rich connections with others, and begin to imagine new ways of impacting the issues that matter the most to you. This is the promise of Cool And Thoughtful, and it's manifested in this tee.

The Tee is American-made, manufactured in upstate New York, Tennessee, New Jersey, and Pennsylvania of ringspun cotton and wholly assembled in New York City though personal relationships with each vendor. It's prewashed and runs a touch small, so if you're on the fence, size up.