Isla Risa
Small Hive Bag
$130

A. Lipstick (Red)
B. Hot Pink
C. Black - sold out
D. Wisteria - sold out
E. Lime - sold out
Measurements:
Height: 16cm
Internal diameter: 12cm
Handle drop: 13cm
Made from crochet satin ribbon, includes internal magnetic popper.
Isla Risa is Spanish for "island of laughter." Handmade by designer Emma Garner, each Hive is a sculptural piece with a life of its own, and is a beacon of optimism, creativity, and a positive spirit.
Sign up
here
for restock updates!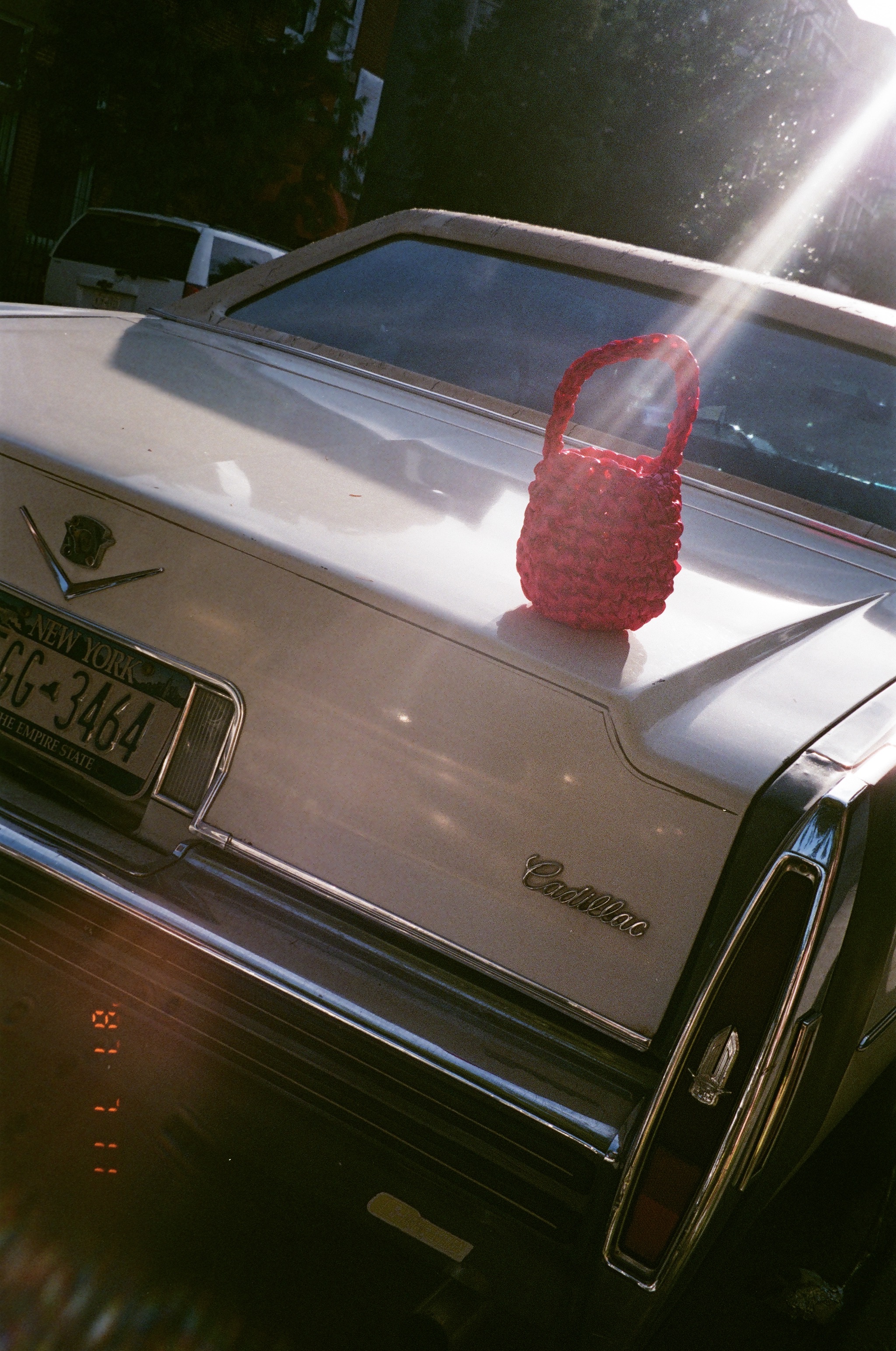 The Track Team Tee
$60


A. X-large
B. Large
C. Medium - sold out
D. Small




The original Cool And Thoughtful tee. Wear it as a reminder of being Cool And Thoughtful and watch what the universe brings your way. Comes with a set of "playing cards" for how to be Cool And Thoughtful in your life. Pre-washed and runs a touch small - size up if you're on the fence.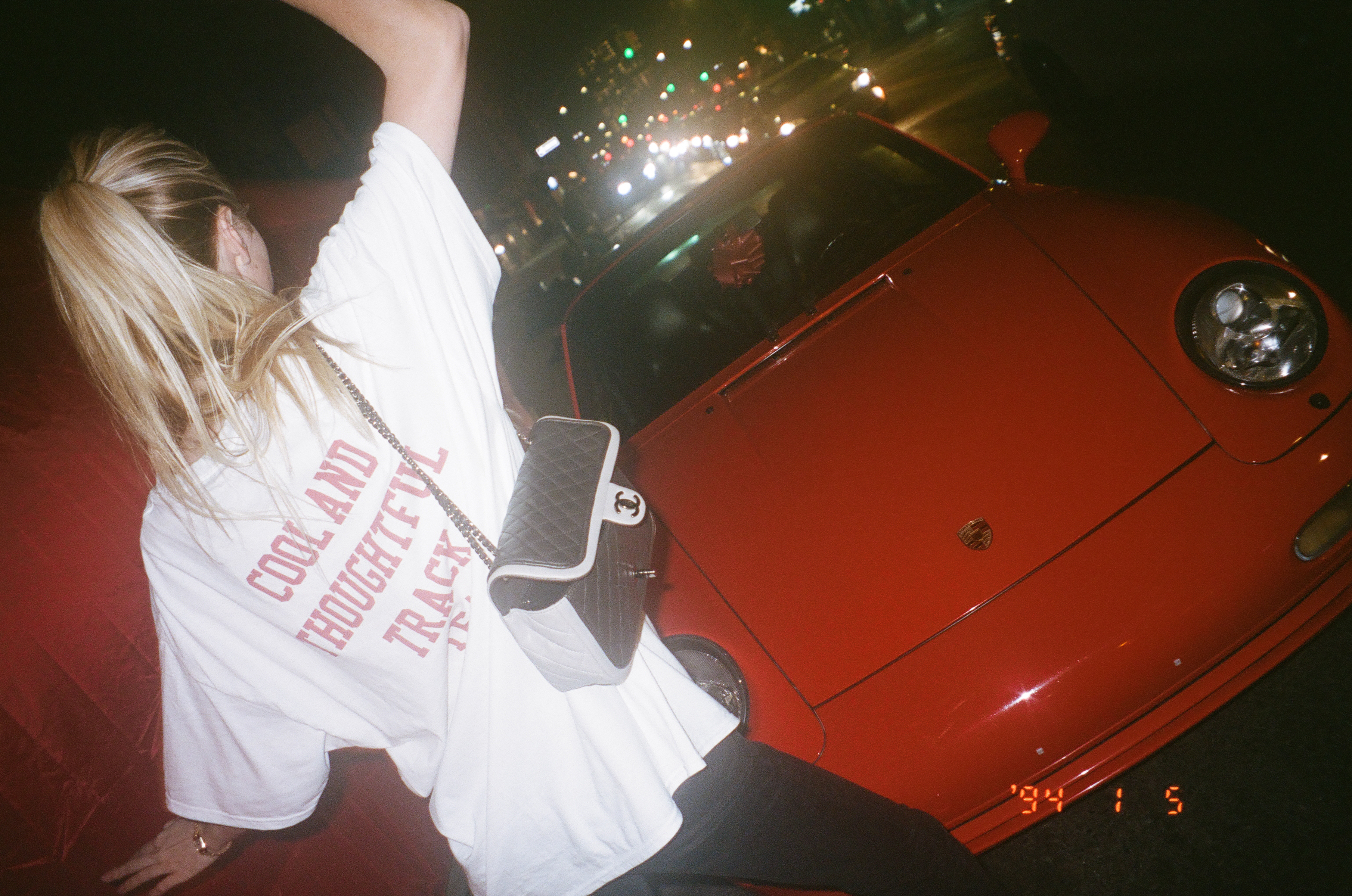 L'Amour Mini Tote
by Ma Soeur Et Moi
$95


A. Cream
B. Black



This is why L'Amour Mini Tote is Cool And Thoughtful: the sheer mini size flips your assumptions on their head: accessories made of canvas are usually much bigger; a bag of this size is usually far less "utilitarian.

Ma Soeur Et Moi is a design studio based in Istanbul, Turkey. Created by two sisters, Dilan and Emre who spent their college years at Parsons, Ma Soeur Et Moi brings a real interdisciplinary touch to their goods, images, and designs. Whether it's a print, a bag, or a piece of design work, their work feels whimsical and upbeat while also incorporating a grounding nod to the human experience, and what it means to grow and connect with others.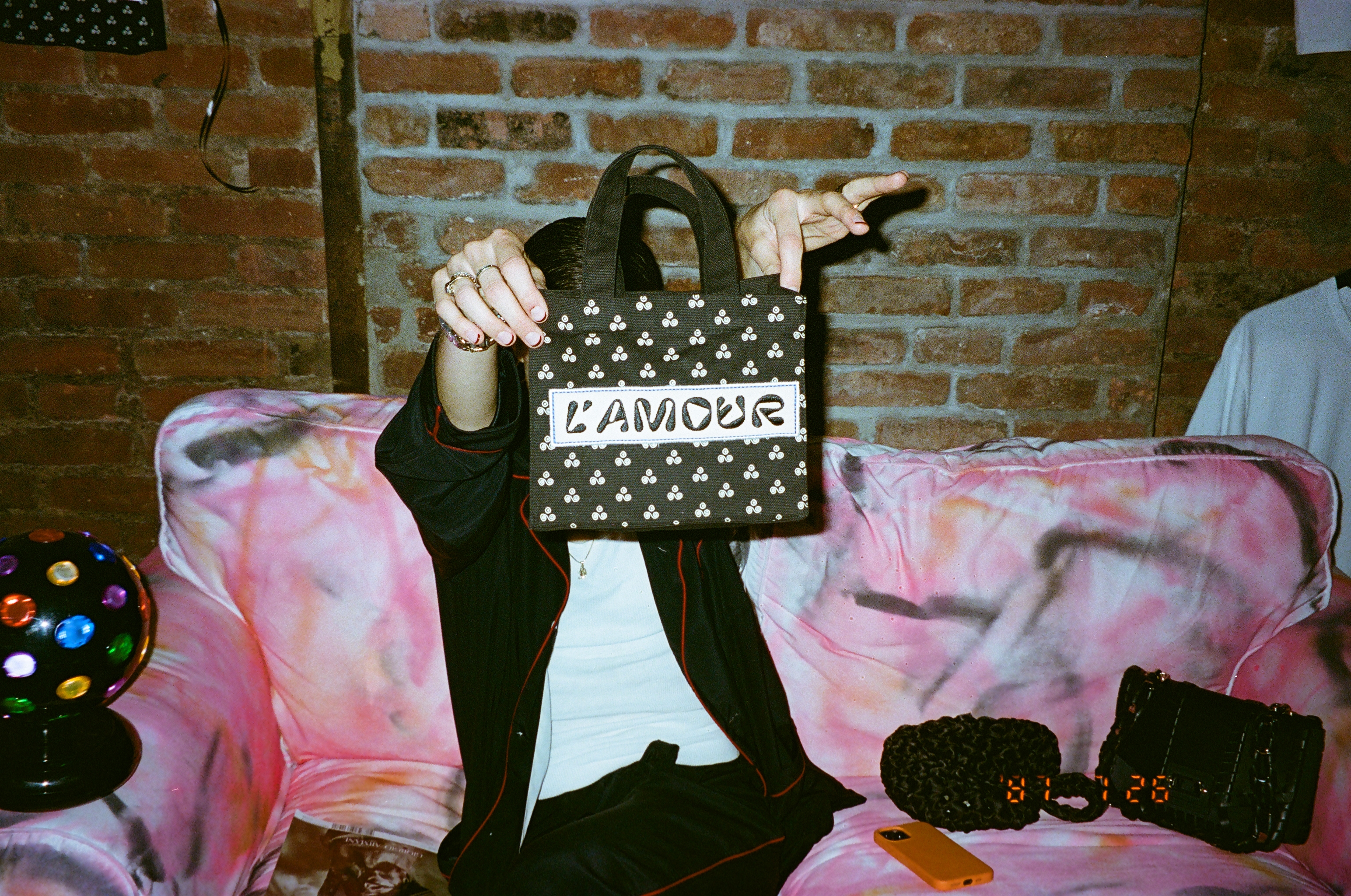 Hair Party
by Neil Grupp
$40


A. One size to never leave home without
B. Key ingredients:
C. Argan oil...
D. Lanolin...
E. Beezwax.



Hair Party is formulated by master hair dresser Neil Grupp and is literally the one product you need for your hair. Hair Party makes it easy to be deliberate: whether you're looking for a salve for a dry scalp or a healthy way to slick back hair (men and women!), Hair Party is it.

TO USE
Apply to wet, damp or dry hair. Use a little bit to smooth hair or a lot to define hair. As you use, your hair will thank you.

INGREDIENTS
Apricot seed oil, shea butter (organic), argan oil, vegetable wax, local beeswax, lanolin, essential oils of vetiver, white fir, cedarwood, sage, rosewood, niaouli and patchouli.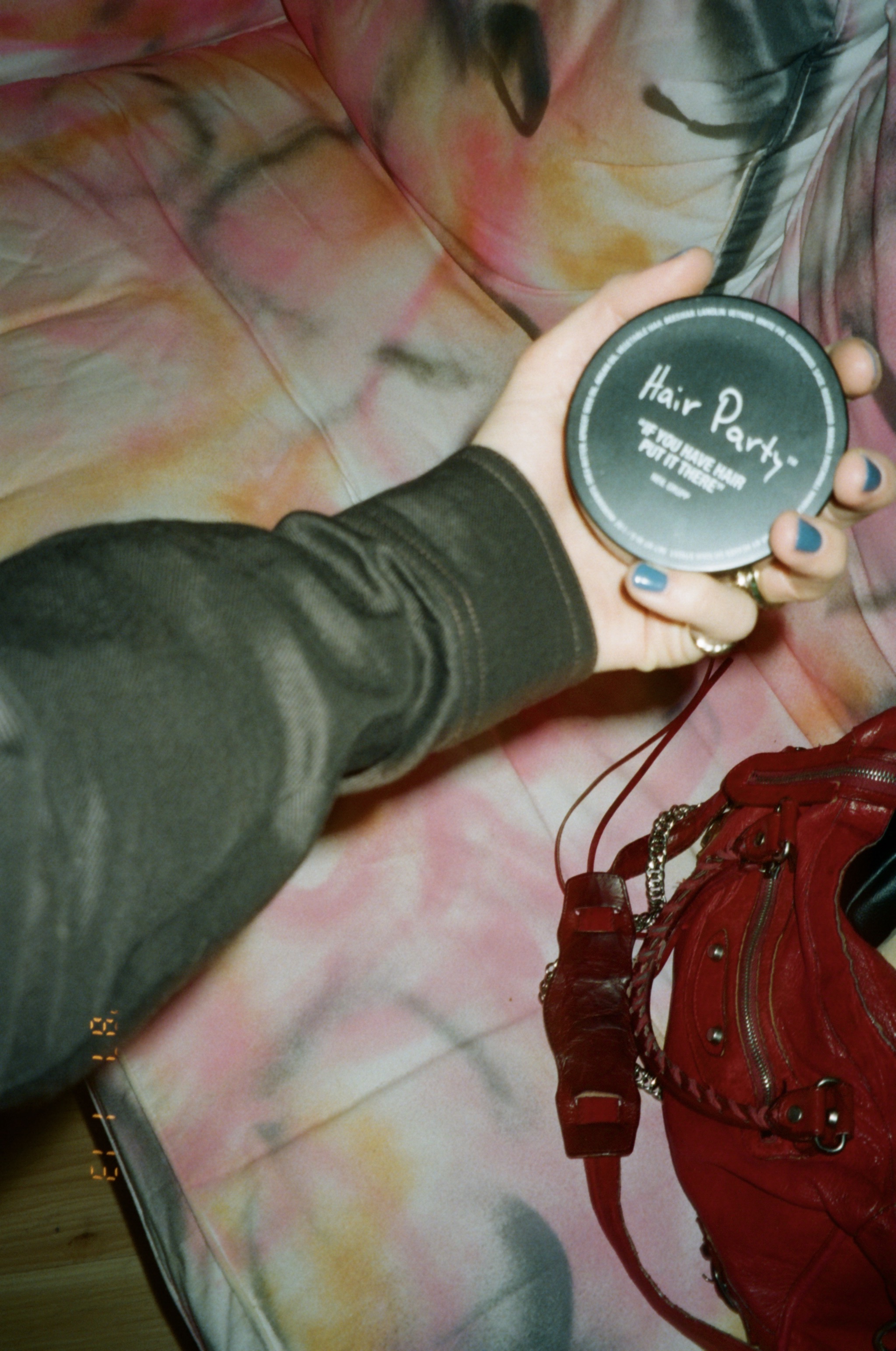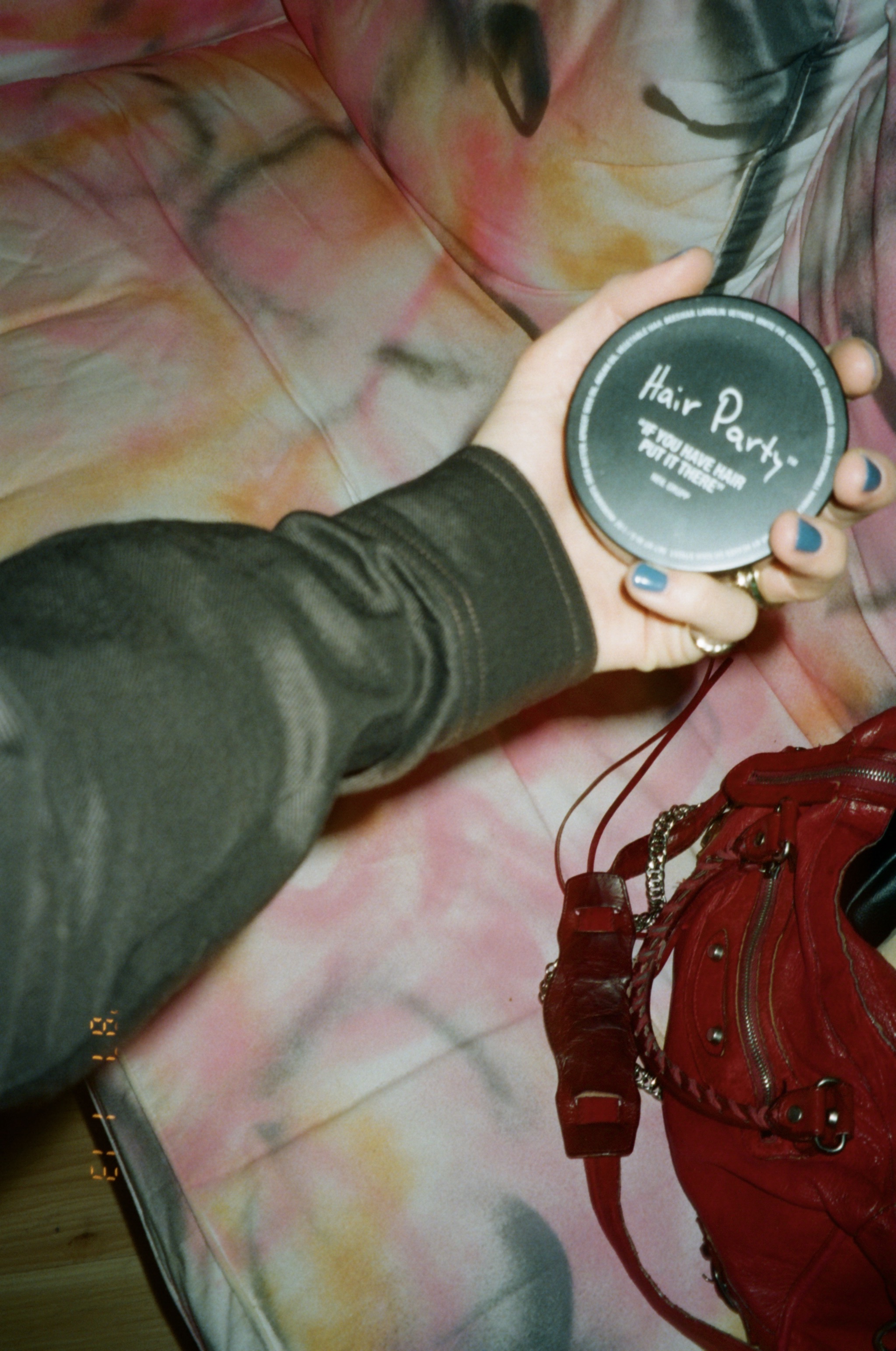 The Original It Girl Tee
$120


A. Black (one size - XL)
B. White (one size - XL)
C. Each piece is unique



Pre-washed vintage tee in XL, with deadstock Missoni patches. Each piece is a unique piece.

These tees are designed by Cool And Thoughtful, stitched by Marina Lemesheva, and feature deadstock Missoni fabric. They are a nod to the It Girl you'd find in New York circa 2010: the era just before Instagram when fashion was teeming with a kind of grit and glamour that felt really celebratory and true. This tee is for the girl who creatively customizes her old Balenciaga bag, who listens to remixed Sade and A$AP Rocky's original mixtapes, and of course for the guys who treat their motorcycles like children and can't believe they've found their dream girl with the aforementioned music taste.