A Hot Girl Walk + Talk
by
Hot Girl Walk Los Angeles
x
Cool And Thoughtful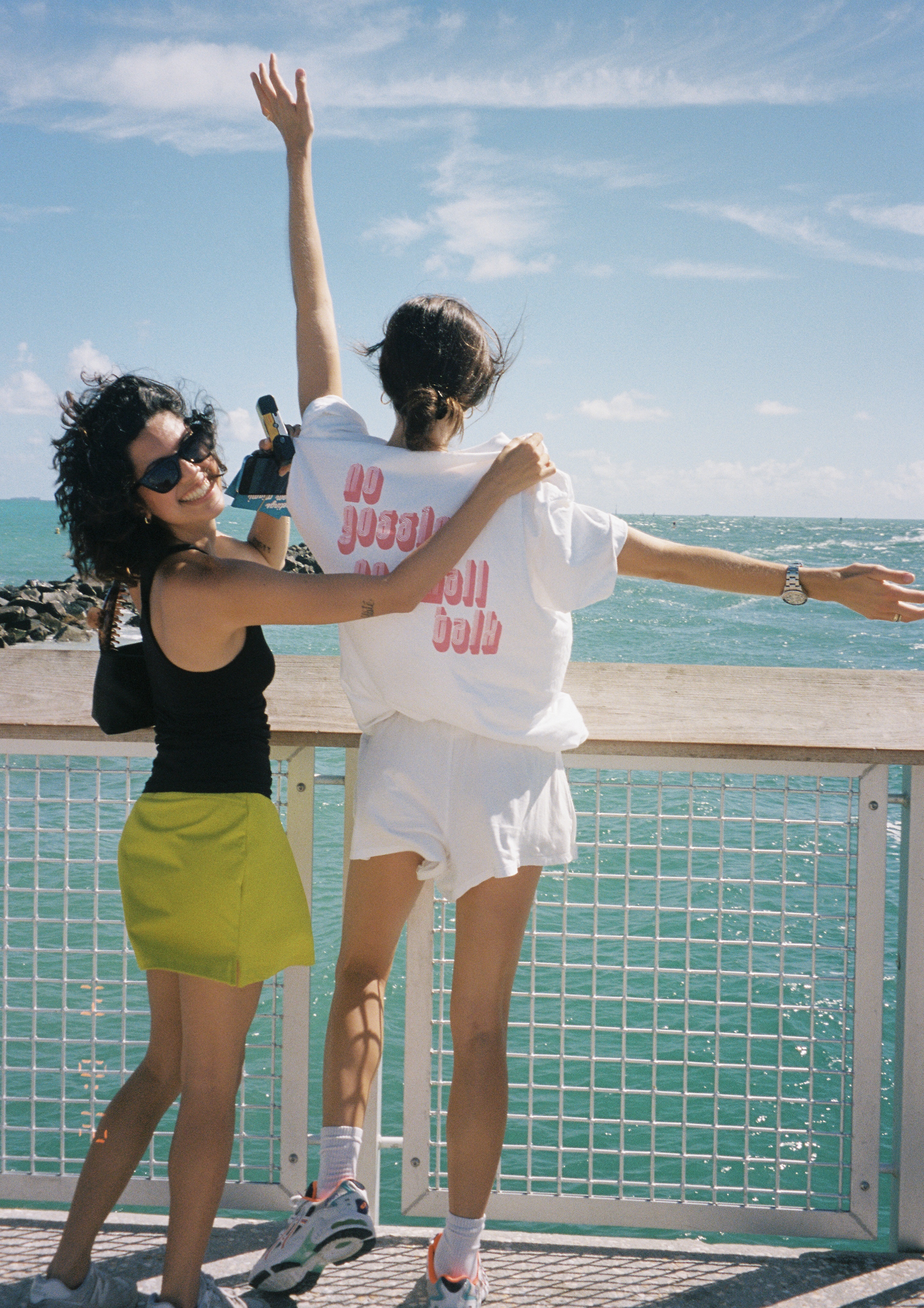 Cool And Thoughtful teamed up with Hot Girl Walk LA to host a Hot Girl Walk + Talk in Miami Beach.
Our intention was to create a safe space for connecting and refelecting, for people to feel at ease and at home, and to create a meaingful sense of community: the people you meet here have your back even though you barely know them (yet).
Over the course of 10K steps, we'll dive into a facilitated conversation about how to be Cool And Thoughtful in your daily life, with others who care about being positive and proactive. You will leave with a tangible way to be mindful throughout your day, a new group of friends who have your back, and a breath of fresh air as you set out into your day.

Drawing from the library of Cool And Thoughtful Daily Practices (as seen in each issue of the Magazine), Kerrin faciliated a light touch conversation to help women reflect on what it means to "be a yes," how this open-minded way of being can create momentum for you, and how to recognize where "no" is a healthy limit versus a stance that might be holding you back in some way.


The women who joined us were each rays of light — thank you for being positive, curious, and so very Cool And Thoughtful.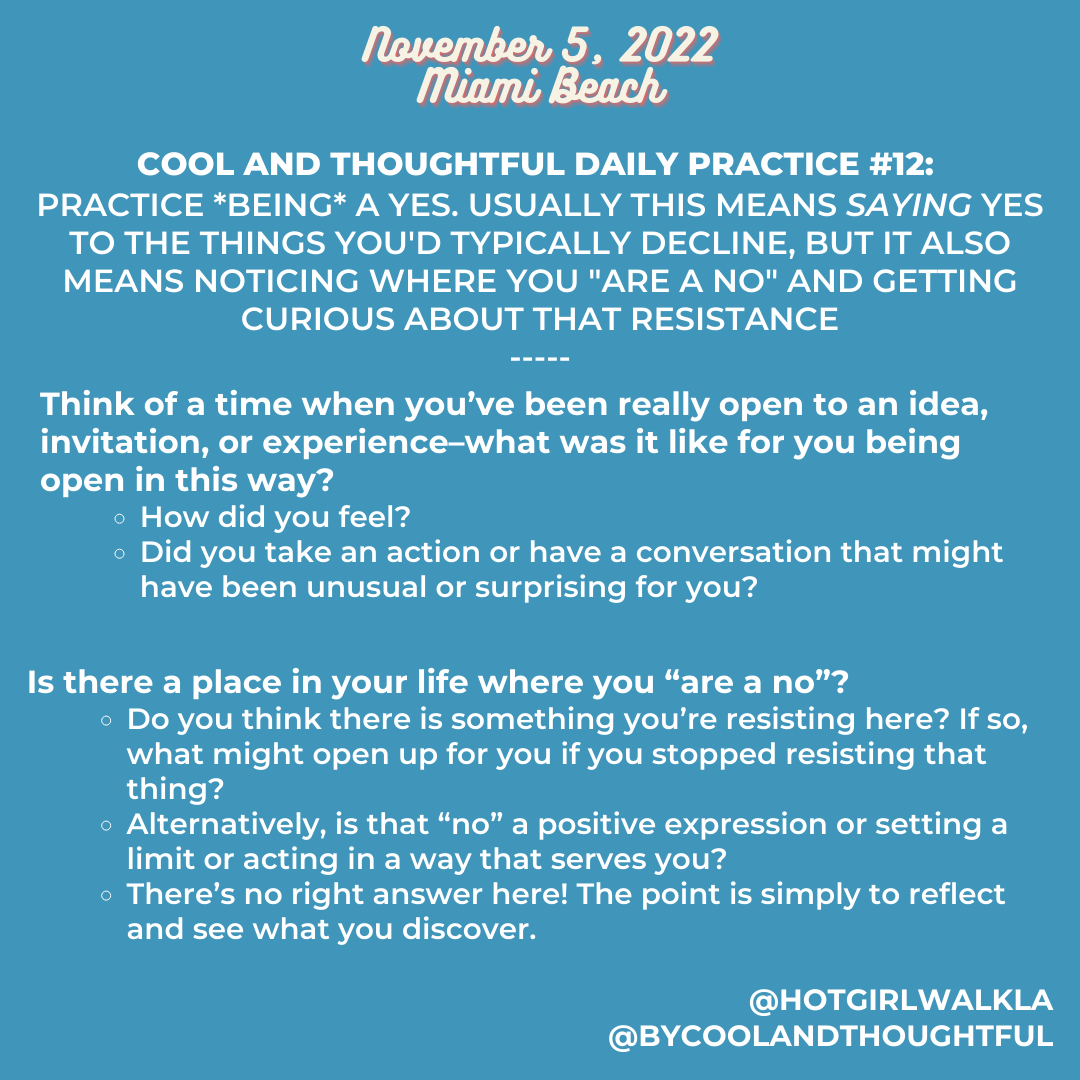 Copyright Cool And Thoughtful 2022